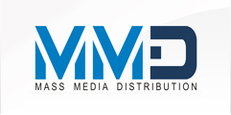 6/16/10
Science Research Laboratory Develops Brightest and Most Powerful Laser Diode Bars and Spins-off Some


2/21/13
SRL proud to be considered for the New England Innovation Award


3/01/08
Driver technology decreases cost, increases performance.


1/01/06
Ultra-compact, intelligent drivers for improving the performance and lifetime of efficient Laser Diode Arrays
SRL has developed a critical defense-technology that enables deployment of high-energy lasers (HELs) on agile platforms such as aircraft, trucks and ships.

SRL proud to be considered for the New England Innovation Award
Come meet and talk about our research and technologies @ Photonics West 2014

2013 National SBIR Spring Conference

5/12/13

The second annual National Innovation Summit and Showcase will be held in parallel with the 16th annual TechConnect World Conference, at the Gaylord Convention Center, May 12-16, 2013.